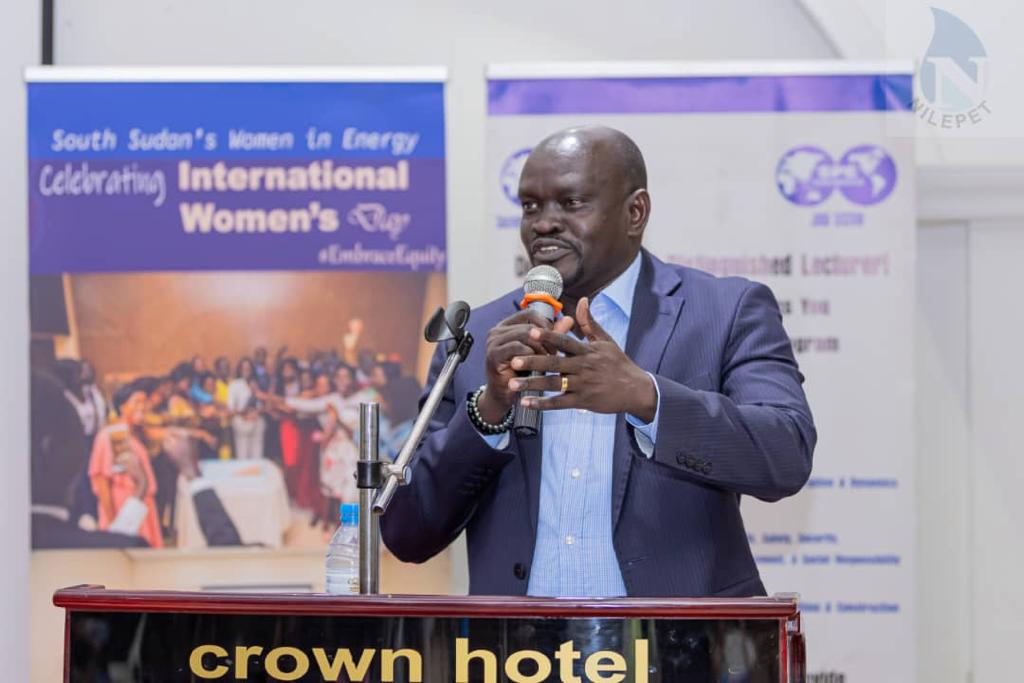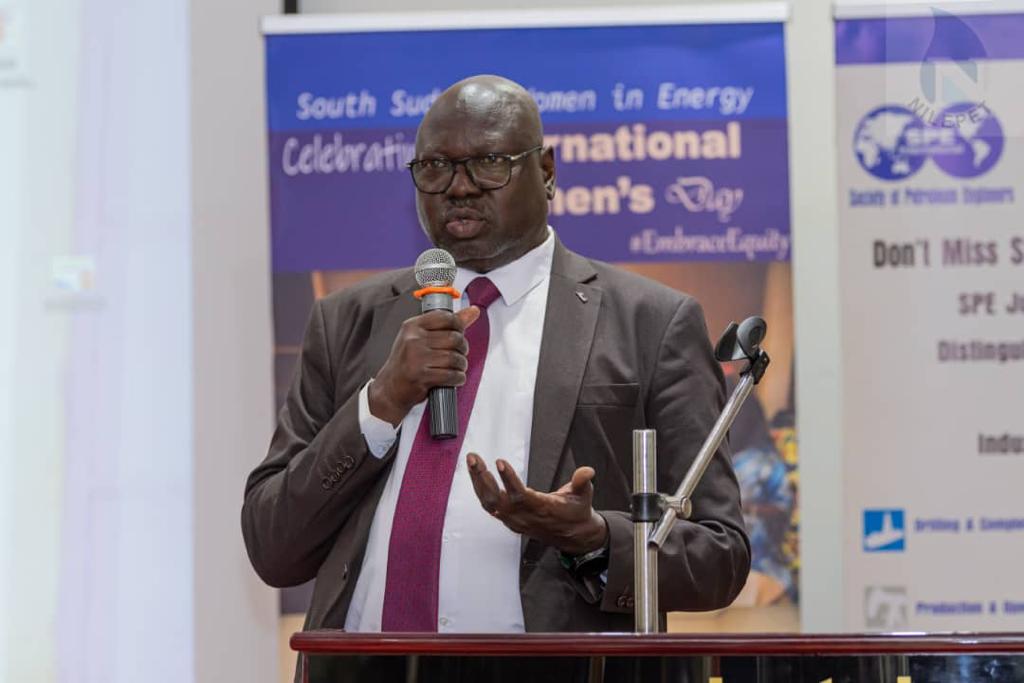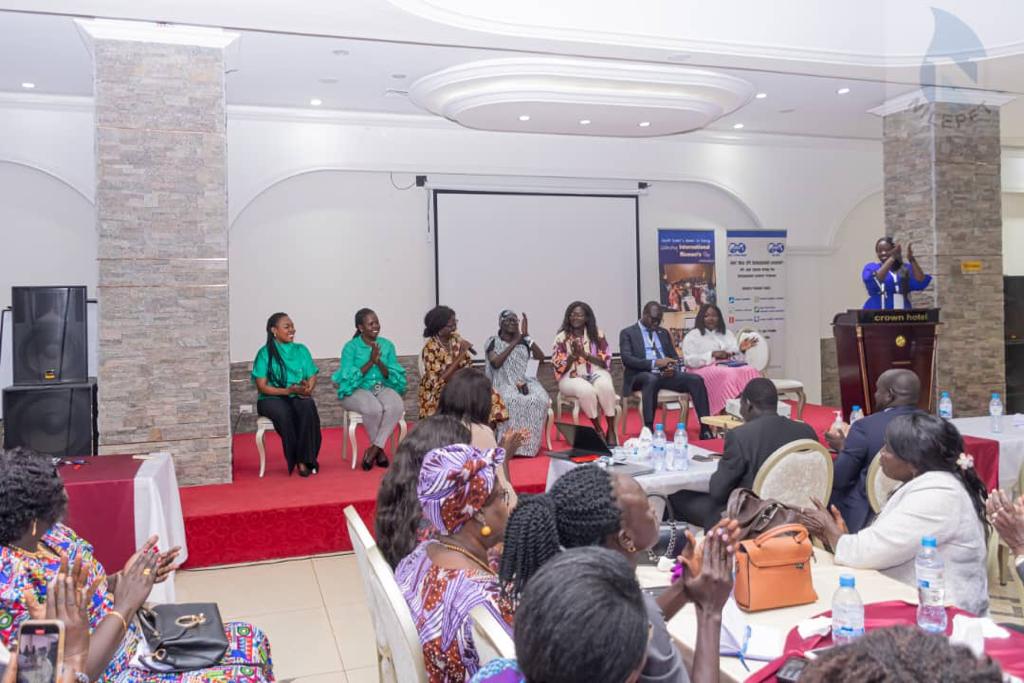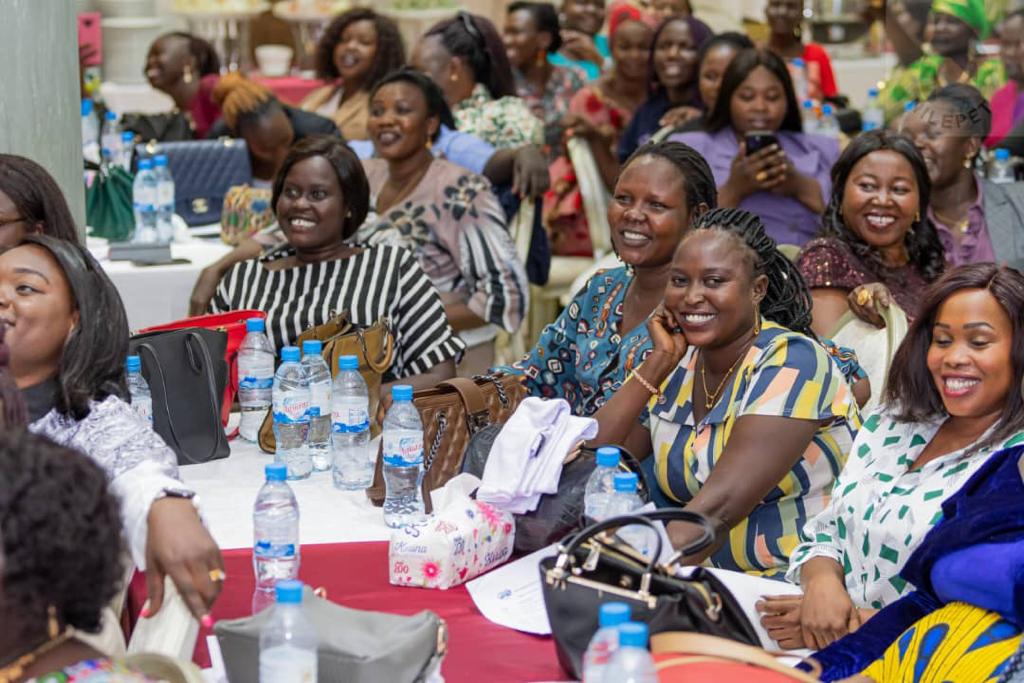 On 17 March 2023, Society of Petroleum Engineers-Juba Section's Diversity and Inclusion Committee organized an event to celebrate the women who are taking lead in promoting transformative technology and digital education under the theme set forth by United Nations "DigitALL: Innovation and technology for gender equality". Ministry of Petroleum (MoP), and Nile Petroleum Corporation (Nilepet) proudly sponsored the event. The event witnessed a massive turn-up of over 250 women in energy mainly from MoP and Nilepet, and some representatives from Joint Operating Companies (JoCs), and local oilfields services companies.
Several VIPs and dignitaries from MoP and Nilepet graced and honored this special event. Event guest of Honor and special guest of event include Hon. Puot Kang, Minister of Petroleum, and Eng. Bernard Amuor Makeny, Managing Director of Nile Petroleum Corporation respectively. On behalf of Minister of Petroleum, Hon. Puot Kang, Hon Mohamed Lino officially opened the event. Other important guests who were present were Hon. Machar Achiek -Advisor MoP, and Stanslaus Tombe Bonda – Director General E&P Nilepet. In his opening remarks, Hon. Mohamed encouraged the women working in oil & gas sector to embrace equity and contribute to the development of the industry.
Living in an era of digital technology, our lives depend on strong technological integration: attending a course, calling loved ones, making a bank transaction, shopping online or booking a medical appointment. Everything currently goes through a digital process. Many testified to have realized the importance of technology in the wake of COVID-19 times where life was much easier for those with digital knowledge and sent many more into stress and depression for lack of what to do even with smartphones, computers, and Internet at their disposal.
Today women account for nearly half of the world's population. If women are unable to access the Internet and do not feel safe online, they are unable to develop the necessary digital skills to engage in digital spaces, which diminishes their opportunities to pursue careers in science, technology, engineering, and mathematics (STEM) related fields. In trying to promote gender equality, by 2050, 75% of jobs will be related to STEM areas. Yet today, women hold just 22% of positions in artificial intelligence, to name just one.
Bringing women into technology results in more creative solutions and has greater potential for innovations that meet women's needs and promote gender equality. The observance explores the impact of the digital gender gap on widening economic and social inequalities, and it also spotlights the importance of protecting the rights of women and girls in digital spaces and addressing online and ICT-facilitated gender-based violence.
Eng. Amuor Makeny, Managing Director for Nilepet also gave a keynote speech in which he applauded the organizer (SPE – Juba Section) of the event and congratulated South Sudan's (Oil & Gas) women in energy for marking the International Women's Day ( IWD), which is marked to celebrate women contribution and achievements in their field of expertise. He stressed on women inclusion and the implementation of the 35% affirmative action. He also applauded those women who continue to pursue their education while working. In his closing remark for the event, Eng. Amuor encouraged women to advocate more for equity.
To elaborate more on the theme, a panel discussion was held. It included very intelligent, highly knowledgeable and experienced experts from different institutions that brought more light to the discussion. The panelists included Dr. Margaret Labanya – Director General for Administration & Finance MoP, Mrs. Achol Mijok Kur- Director General – Nilepet, Eng. Oliver Denis – Technical consultant MoP, Eng. Muon Khalid – E&P Nilepet, Ms. Ajah Santino – Aviation Manager – GPOC and Ms. Atong – Board of Director, Kush Bank. Thanks to the moderator, Ms. Adeng A.M. Leek who made sure the topic is discussed to the roots and that the audience highly benefited from.
The event ended with everyone dancing and smiling from ear to ear and shouts of hullullation were heard from all corners of the room as the women reechoed their support to one another to embrace equity. It was highlighted that embracing equality begins with oneself, and it is good for everyone, at home, as well as in work places.
WHAT IS SPE?
The Society of Petroleum Engineers (SPE) is a not-for-profit professional association with more than 119,000 members in 138 countries engaged in the exploration and production of oil and gas, and related energy resources. SPE is a key technical and professional resource providing opportunities to exchange information at in-person and online events and through training, publications, and member programs. Anyone working in the Oil and Gas Industry can become a member and benefit from being part of the SPE Family. To Join Now, Please Visit spe.org or feel free to contact the SPE, Juba Section for any information and assistance.