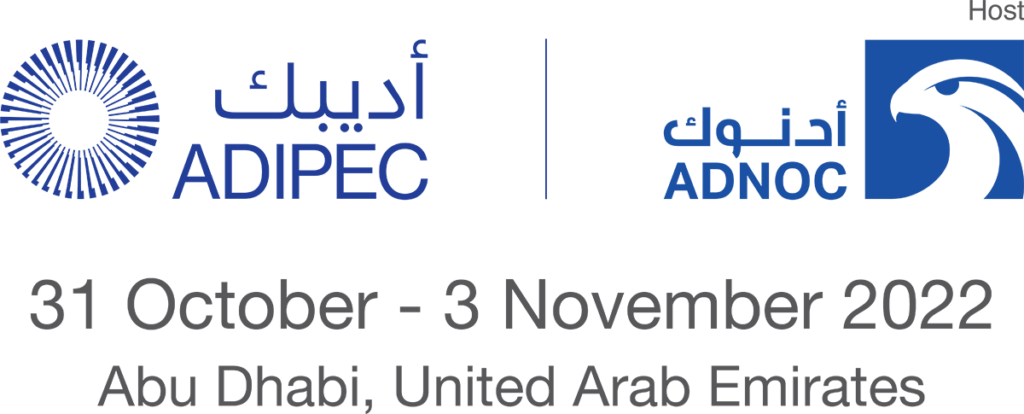 For immediate release

3 November 2022
Press Release
•ADIPEC 2022, the world's most inclusive energy conference and exhibition drew to a close today with a record attendance of more than 160,000 visitors
• The exhibition and conference witnessed the signing of historic agreement between the UAE and the US to catalyse$100 billion of investment in renewable energies and clean technologies in the UAE and US
• ADIPEC's new Decarbonisation Zone and Conference showcased latest innovations in decarbonisation and therole of industry in delivering the future of energy
ABU DHABI, 3 November 2022 – ADIPEC 2022, the world's most inclusive energy conference and exhibition, ended today after witnessing record attendance of 160,549 energy professionals from more than 160 countries who gathered in Abu Dhabi to participate in one of the most important events in the energy calendar.
Taking place in the week before COP27, ADIPEC's strategic conference sessions helped shape climate discussions, as the leading voices from the energy industry tackled issues at the heart of the sector, with a strong focus on the energy trilemma of sustainability, affordability, and security of supply.
In his opening keynote address, UAE Minister of Industry and Advanced Technology, Managing Director and Group CEO of ADNOC, His Excellency Dr. Sultan Al Jaber, set the theme forthe following four days of the conference and exhibitionstating, "the world needs maximum energy, minimum emissions."
How the sector could achieve this was discussed across a range of high-level ministerial panels attended by the UAE's Minister of Energy and Infrastructure, His Excellency Suhail Mohammed Al Mazrouei, Saudi Arabia's Minister of Energy, Prince Abdulaziz bin Salman al-Saud, US Senior Advisor for Energy Security, Amos Hochstein, Egyptian Energy Minister,Tarek El Molla, and India's Minister of Petroleum and Natural Gas, Hardeep Singh Puri.
ADIPEC 2022 featured over 28 country pavilions, facilitatinginternational cooperation, including the signature of an historic new deal between the UAE and the US. UAE Minister of Industry and Advanced Technology and Special Envoy for Climate Change HE Dr Sultan Al Jaber and US Special Presidential Coordinator Amos Hochstein signed the Partnership for Accelerating Clean Energy (PACE), which will catalyse $100 billion of investment in renewable energies and clean technologies in the US, UAE, and emerging economies around the world by 2035.
Tayba Al Hashemi, Chair of ADIPEC 2022 and CEO of ADNOC Sour Gas, said: "The best minds from across the energy sector convened in Abu Dhabi this week to focus their efforts on developing a new, bold, realistic, and pragmatic energy transition pathway that benefits humanity, the climate, and the economy. With the COP27 meeting in Sharm El-Sheikh next week, and as the UAE prepares to host COP28next year, the ideas we have discussed, the solutions we haveexplored, and the commitments we have made at ADIPEC2022 will help advance an energy future that is secure, affordable and sustainable."
The technology and challenges around decarbonisation were at the heart of ADIPEC 2022. The new Decarbonisation Zone enabled energy leaders to explore the latest low-carbontechnologies and to showcase the work that the industry is doing to accelerate the transition to low-carbon emissions.
Christopher Hudson, President of dmg events, organisers of ADIPEC 2022, said: "ADIPEC 2022 has shown the world that it is so much more than a hydrocarbon show. It is the leading strategic platform for energy and technology that provides the industry with a platform to demonstrate the fundamental role that it will play in the transition to Net Zero.
"It is important to acknowledge that the energy transition looks different in different markets. A successful energy transition cannot happen without key industry players from these markets having the opportunity to come together and agree a path forward that ensures populations across the world have access to safe, reliable, and sustainable sources of energy. ADIPEC is proud to enable this.
"At a time when energy is at the top of the global agenda, ADIPEC has laid the groundwork for the discussions that will be had, decisions that will be taken and partnerships that will be formed, and not just at COP27 next week, but for the next year of industry discussions."
-ENDS-
Notes
About ADIPEC
Hosted by Abu Dhabi National Oil Company (ADNOC), ADIPEC is the world's most influential gathering for energy industry professionals.
Taking place in Abu Dhabi, United Arab Emirates, ahead of COP27, from 31 October to 3 November, ADIPEC 2022 is the global platform for energy leaders to discuss and outline strategies and commitments that will drive the industry towards reducing emissions, meeting decarbonisation goals, and providing invaluable viewpoints on short- and long-term energy outlooks.
The ADIPEC strategic conference programme provides strategic and technical insights by convening over 1,200 global policymakers, energy CEOs, and industry professionals to discuss key trends shaping the future of energy, the challenges and opportunities of the energy transition, geopolitical shifts, new finance and partnership frameworks, and the latest technological developments.
EXHIBITION ZONES:
• Decarbonisation – NEW
• Offshore & Marine
• Digitalisation In Energy
• Smart Manufacturing
CONFERENCES:
• Strategic Conference
• Technical Conference
• Decarbonisation Conference
• Offshore & Marine Conference
• The Forum for Diversity, Equity and Inclusion
• Smart Manufacturing Conference• Downstream Technical Conference
For more information visit: www.adipec.com
About ADNOC
ADNOC is a leading diversified energy and petrochemicals group wholly owned by the Emirate of Abu Dhabi. ADNOC's objective is to maximise the value of the Emirate's vast hydrocarbon reserves, through responsible and sustainable exploration and production to support the United Arab Emirates' economic growth and diversification. To find out more, visit: www.adnoc.ae
Media contact:
ADIPEC Media Team
[email protected]
The article is solely published as content for ADIPEC 2022.