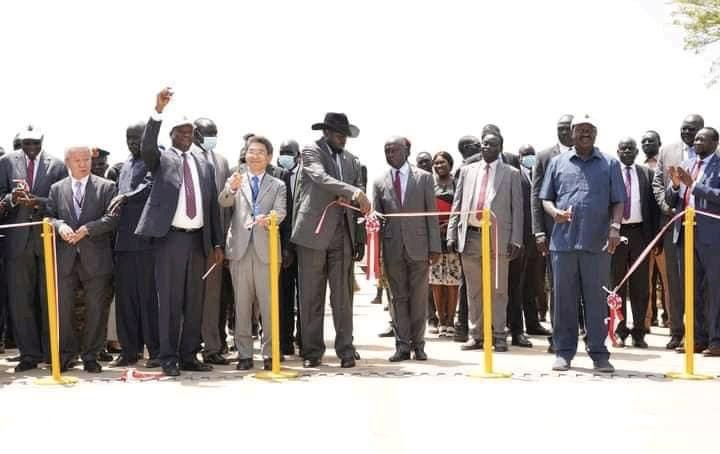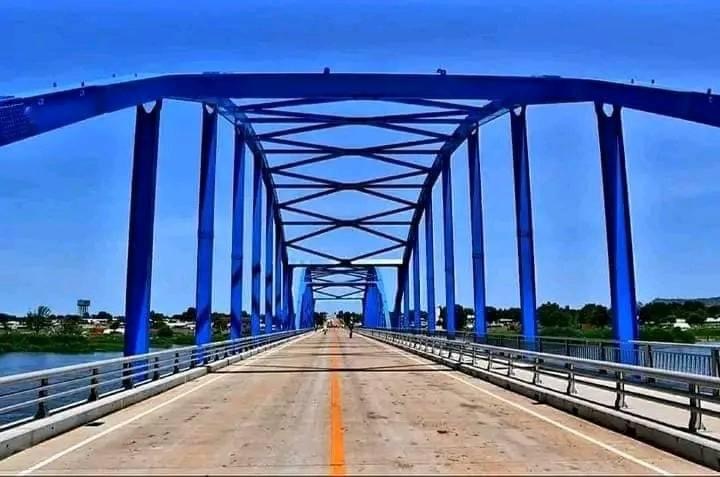 Keynote Speech of His Excellency Salva Kiir Mayardit, President of the Republic of South Sudan at the Official Inauguration/Commissioning of Juba Freedom Bride.
Thursday, 19th of May 2022.
Right Hon. Raila Amolo Odinga, High Representative for Infrastructure Development in Africa, Your Excellency Professor Shinichi Kitaoka, President of Japan International Cooperation Agency, Vice Presidents of the Republic, Right Honourable Speakers and Deputy Speakers of the Transitional National Legislative Assembly and Council of States,Chief Justice, National and State Ministers, Governor of Central Equatoria, All senior officials at various level of governments, Members of Diplomatic Community Accredited to the Republic of South Sudan, Members of International Organizations, Distinguished Guests, Ladies and gentlemen,
Good morning:
Today is a great day for the city of Juba, the country of South Sudan and our region. The bridge we are inaugurating today has been a project in the works for a very long time. The need for this bridge was identified in 2011, and it was conceived as a need link for regional integration that will enhance economic growth.
After a lengthy preparatory work, the construction started in June 2013. Despite many setbacks that this project has gone through since its inception, today, the Freedom Bridge, a 560 metres long structure is a reality. For this, I would like to thank the Government and the people of Japan for this important gift to the people of South Sudan. This bridge will stand as lasting evidence of our true friendship with the Japanese people and their government.
Your Excellency, Amb. Tsutsumi, your country is one of the few countries that does not attach conditions to its development support. We appreciate this need base development support. Having said this, I would also like to recognize and thank our partner, Japan International Cooperation Agency (JICA) for implementing this project with utmost professionalism. We are grateful to JICA for staying the course on this project despite numerous challenges it has encountered. As a country, we look forward to continuing this partnership with the goal of getting more done.
At national level, I would like to thank the Minister of Roads and Bridges and all his officials for the work they have done to complete this bridge. Equally, I am also grateful to the men and women who worked so hard to build this amazing engineering piece.
Excellencies:
This bridge falls under our priority of reconnecting South Sudan to the region via the road network with the goal of facilitating trade. It is this desire for infrastructural development that we are pleased to have His Excellency Raila Amolo Odinga with us today. He is here at his capacity as the High Representative for Infrastructure Development in Africa. It is a great honour Your Excellency for you to witness the opening of this key bridge that links South Sudan to many countries in the region. In your capacity as the champion for infrastructure in our continent, I would like to say that the opening of Freedom Bridge today is just the beginning, and we need your support for us to accomplish the remaining projects. There are many more projects in our infrastructural development plan we need Your Excellency's good will on.
To my people who received this gift today, I would like to call upon you to work hard to maintain peace in our country. Having peace will allow us to focus on service delivery and development project. War holds up progress, and the time it took to complete this Bridge is a living example of how war delays development.
To the residents of Juba and others who will be using this bridge, I urge you all to show your appreciation to our Japanese friends who gifted us with this structure by taking care of it. Let's all drive safely on it, because it is our new life line and a gateway to the region.
Thank you all and may God bless you and our country South Sudan.
Salva Kiir Mayardit
President, Republic of South Sudan
Juba, South Sudan.